Hello Meteor community.
When there is no or a very bad Internet connection, I am getting the following error message on Android devices (also see screenshot). I have seen this also on very slow (older) Android devices.
Application Error: The connection to the server has been unsuccessful (http://localhost:12224)

This happens after my app has started. After the splash screen hides, I show a loading screen until my data is ready. While this loading screen is shown, the error modal pops up. When I close this modal, the app closes.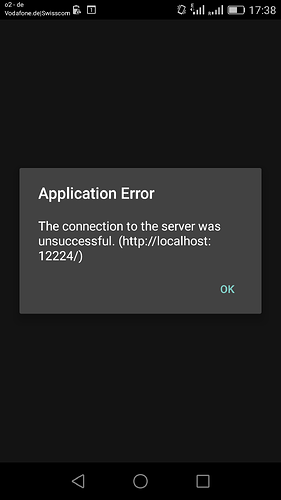 It seems that Meteor fails to start the local web-server when there is no connection. After I have a working connection again and start the app, everything works fine.
Is this a bug or is there something I could do to prevent this?
I am using Meteor 1.3.2.4.