Hey,
I have a second navigation bar which is only visible inside one particular menu link.
The second navigation bar should therefor only show when I'm inside the particular menu link.
How do I solve the route logic of the second navigation bar when I only want to change the content of the container INSIDE the particular menu link: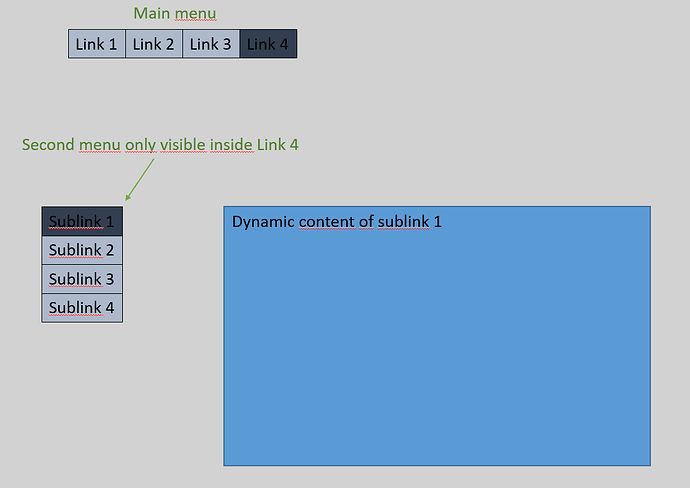 Again, whenever I navigate inside the second navigation bar, I only want to redraw the container inside the particular link and not the whole page including the submenu. Is this actually possible? What is the best approach for that?
Currently, I have one layout with one route.
Thanks in advance!