We've setup a Kubernetes cluster containing our Meteor application (one worker doing aggregations, and several webapps which are the one actually used by the clients).
While investigating an issue with MongoDB failovers i tried to stress the MongoDB using GitHub - mongodb/mongo-perf: performance tools for mongodb (simple writes), i noticed that the CPU load on the MongoDB reflects itself onto all pods.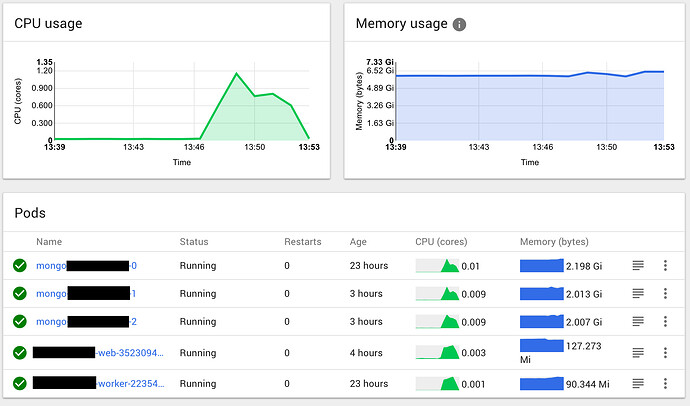 I'm not a Meteor Developer, i'm just a Sysadmin which is concerned about the performance of those things. So my question is, is this just how meteor works or should i be concerned about this?