Join us Friday, 06 October at 09:30 EDT at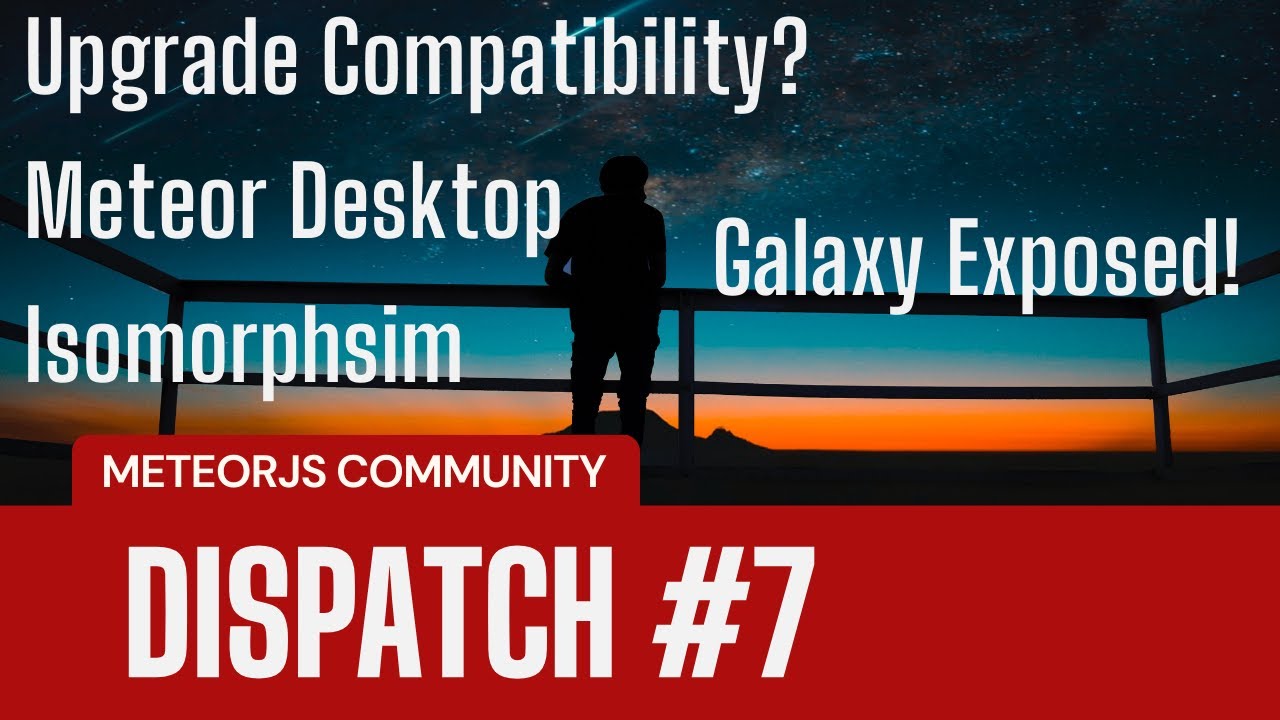 for the next livestream episode of "MeteorJS Dispatches #07: This Week in MeteorJS," the MeteorJS Dispatches podcast.
We're covering:
Upgrade compatibility
Isomorphism
Exposing Galaxy secrets
Meteor Desktop
and more!
If you find value in it, please subscribe, like, share, and comment. You can click the "Notify Me" button there to get a reminder when the stream starts.
You can catch up on past episodes of the podcast here:
And add your thoughts and ideas for the program using our suggestion form:
Hope to see you in the live chat!