It is really great to see more and more people are becoming interested in running meteorjs on yet unsupported devices and OSes. During the last year we could recognize a weekly grown number of downloads and clones from our repositories.
Best new update to the meteor universal fork was to deliver already pre-built binaries on bintray.com. Since that moment we had very less issues. Most of the time our issues are touching enhancements than errors.
We updated the README.md from time to time and put some effort in describing the Good to know parts. It seems that most people can use that stuff without any headage by know.
Since our investment into running meteor also on BSD we got there weekly higher downloads too. Seems that this is usefull for a number of developers as well.
Now some few information about statictics and numbers.
I am glad to recognize 122 Stargazers by now.
There are maybe some worldwide HotSpots where you have to go if interested in running your IoT with meteor - take a look at the world-city-map
As you can see by downloads we have a highly interested community on ARM devices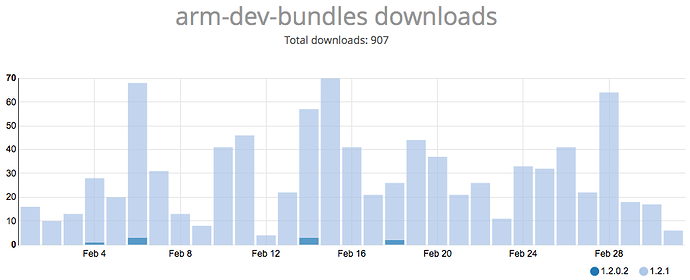 and some steady growing numbers for xBSD systems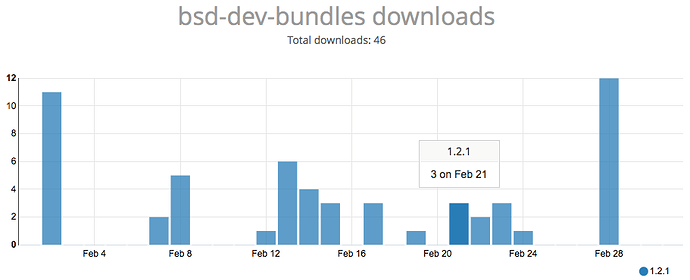 ---
We are looking forward to our next update for meteor universal 1.3 and adding support to some more Android devices. I will keep you informed.
Cheers
Tom