Hello,
I am using Meteor with Galaxy for a very long time, I always add APM to have an overview of my app.
This is working great so far.
By looking into details, I have a find on a user and a fetch that is taking ages.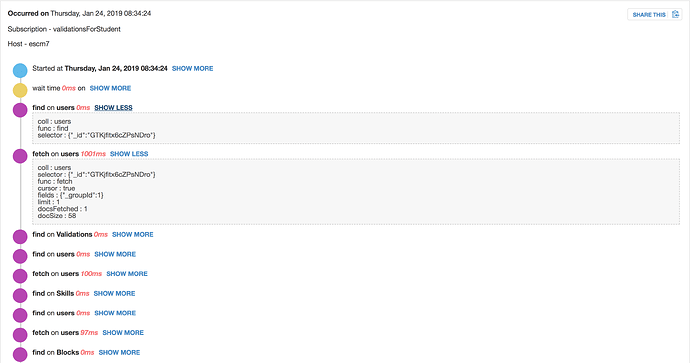 I have no idea what can cause such a long time on fetching a single user by id.
Do you guys have experienced such problem ? Do you have any idea why it is taking so long ?
Thanks,
Ps: I you are wondering why there is a fetch before every other operation on a collection, I am using a multitenancy package in my app