This is happening in Meteor 1.4.2. The frustrating part is that there are no errors of any kind, and inspecting the DOM shows that it's nothing more than an empty page: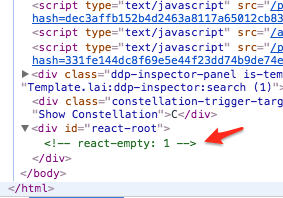 Has anyone else experienced this? How do I even begin to troubleshoot this?
What's also strange is that the app works fine, and then I do nothing more than reload the page, and it's blank.