Hey folks, I'm happy to announce that the new Meteor Candy is almost ready. Every part of the package has been upgraded - and an all new tables feature is just about ready. Here's a small preview of what it will be like: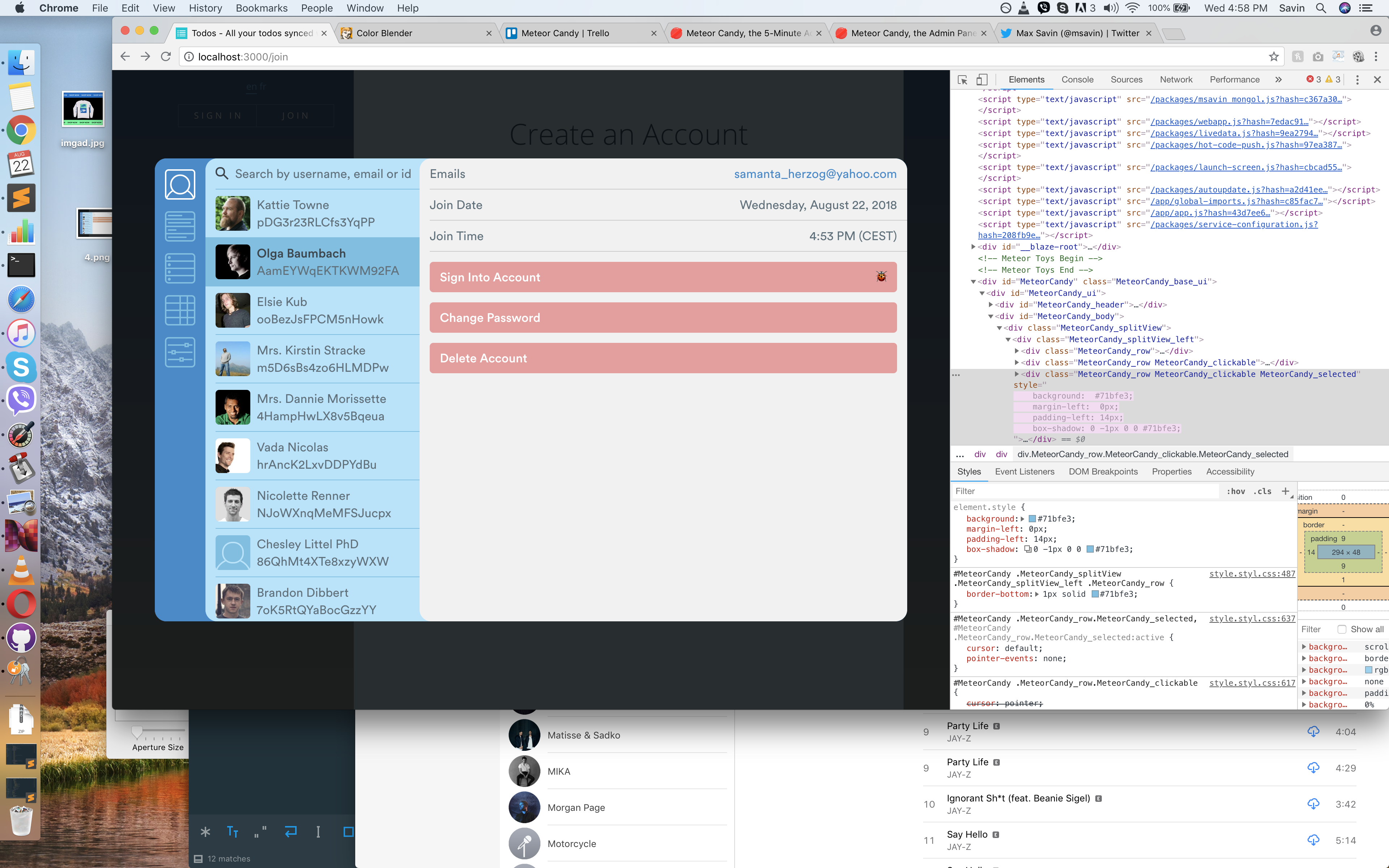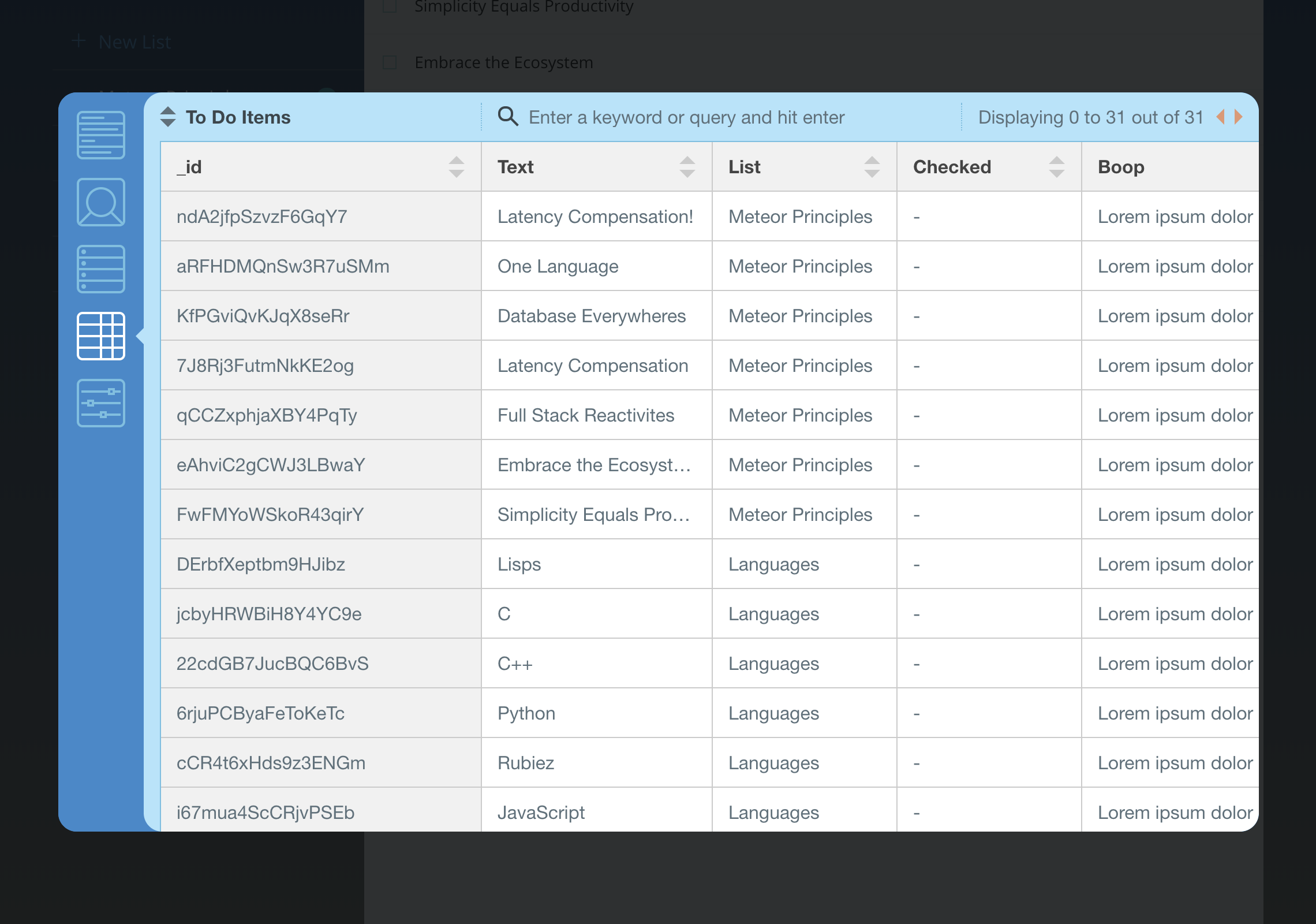 For the exact pixels, click here.
The new package will split the front-end views from the core package, and I'm now looking for someone to port the Blaze code to React. If anyone is interested, please get in touch and we can hopefully work something out.