Hi! I'm new to meteor and if to be honest and to nodejs but for me to learning something it's to start to do something!
I have started Todo app with angular
But i have something errors in my app(console…) on second step of tutorial "Templates "and nothing display in browser!
I had created a repo here - GitHub - selstos/meteor: Meteor learning
And this is a screen-shot with errors: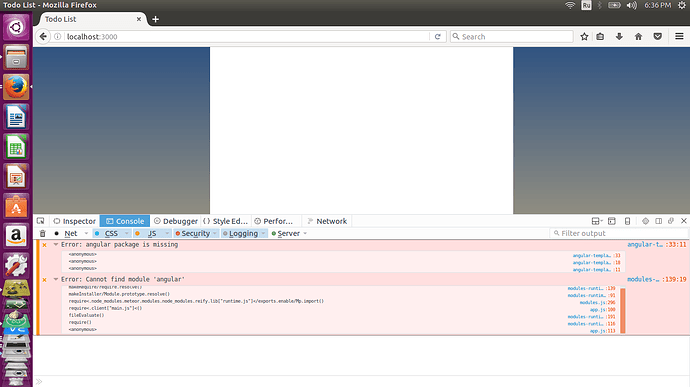 Thanks in advance for help and excuse for bad english!