Hello, I'm in the process of updating the meteor version of my project that used to be 1.0.12 and after updating to the 2.12 I'm facing this error related to the aggregate of the mongodb. In the image there is the code, the error and the packages I have installed: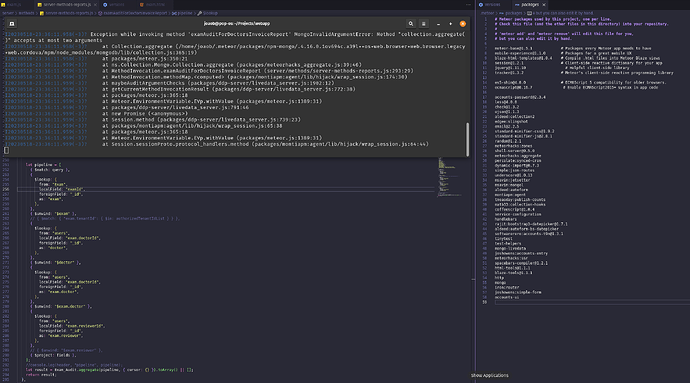 I've serched the issue and what they say is that this is a bug actually and it has been corrected in the 6.0.7 version of the mongodb.
This makes me think if there is any way to bypass this because Meteor 2.12 uses by default mongo 6.0.3 and the production databases that I have with atlas are currently in 6.0.5. So I'm really concerned about this and thinking if it will really be possible to update the meteor version in production.
Thanks in advance for any help.