Hi, I'm just trying out the excellent new push-to-deploy on Galaxy and have come up against an issue.
I have a few Meteor packages that I have had to modify and as a result I git clone them from my own GitHub repository into a packages folder in my main project. The project itself is in BitBucket, but as far as I can tell the fact that I have modules brought in from GitHub, should not really break things (they are all publicly accessible)? Here's what it looks like in BB: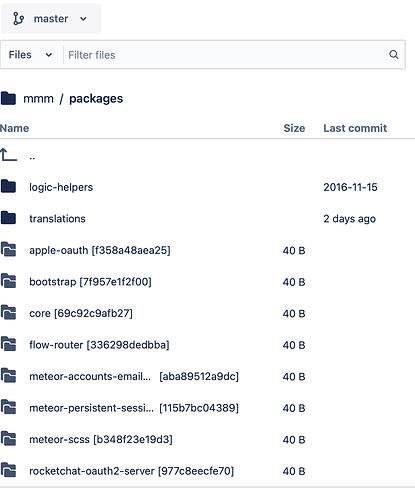 But I think the build does not draw in my versions of these modules but, instead, the original, unmodified versions. I only infer this as the build log shows errors that are consistent with using the original versions.
I'd really like to see a more detailed trace of the build process to see what it is doing…
Any thoughts?