Consider this diagram: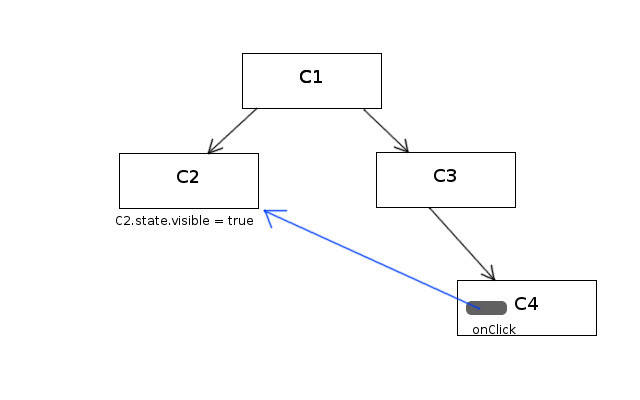 I need to change C2 component state when C4 button click event is fired.
Since they don't have a direct relationship i cannot access to C2 state directly from C4.
I know there are some possible hacks to solve this problem
(e.g. Meteor Session, pass data through each component, flux-based Action/Dispatcher).
React docs recommends to use event/subscribe system (flux is a possible solution, but flux is much more that this…)
https://facebook.github.io/react/tips/communicate-between-components.html
I need a scalable solution for medium/large applications with a high number of component views
What's the "right" way to solve that problem?