Hi guys,
I've got a live, critical app that renders a completely blank page in iOS 9 Safari. No problems on iOS 8 or desktop browsers. If I open up the console, I see errors:
(I have to paste a screenshot, Safari's console won't let me copy)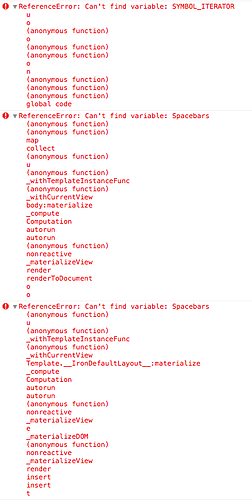 And this:

I have another app I've built based on Meteor+React, and it works fine in iOS 9 so far.
I'm panicking. What's going on? I assume some package I'm using is not iOS 9 friendly…