Hello Meteor community, Meetup captains, and attendees!
Early this morning I received an email from Meetup that looked like this: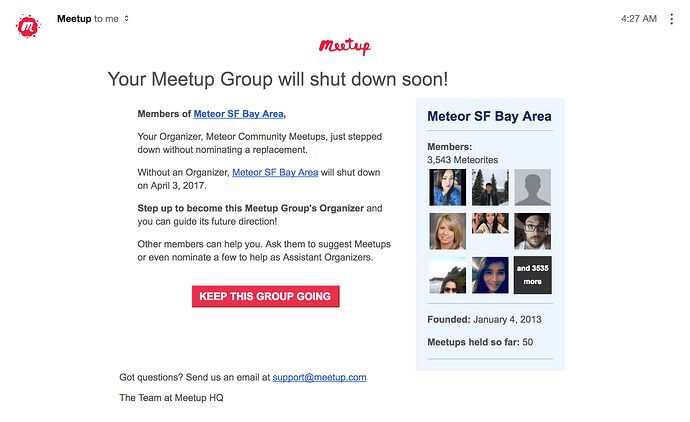 After talking with everyone on the team that is awake this Sunday morning, I have confirmed that this is not an intentional action on our part. We're going to keep running meetups and helping out captains around the world as much as we can.
It appears that our payment to Meetup to continue running these meetups was not acknowledged in time, and the account prematurely shut down.
It might take a few days to resolve the issue and put everything back to the way it was, but we're going to work on it as fast as we can.
Sashko