Hi, I've built a sample chat application with Meteor 1.4.1. Here I'm trying to do a stress test by sending 10 messages per second. to monitor this I'm using Kadira APM.
Click here for the Trace for one send method.
In case link got expire here, I'm attaching the screenshot as well.
I can't even user Meteor.defer or this.block here because I need to send the response to the client confirming whether the message is sent to the server or not.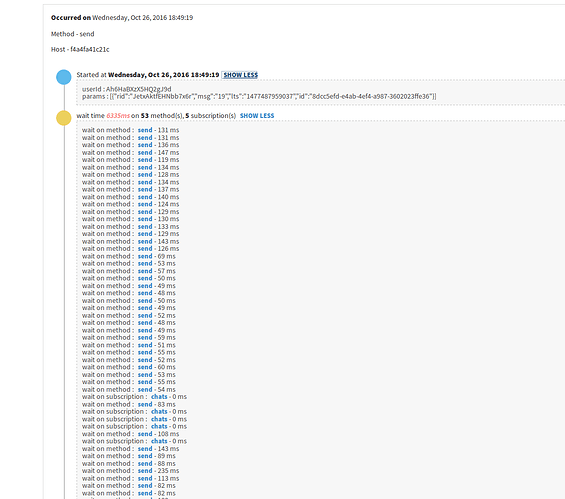 Any help or tip will be helpful, thanks in advance.