Awesome article on the state of web development and how it's going down the proverbial toilet, in part thanks to NPM.
https://medium.com/@wob/the-sad-state-of-web-development-1603a861d29f#.g4cbwvkkl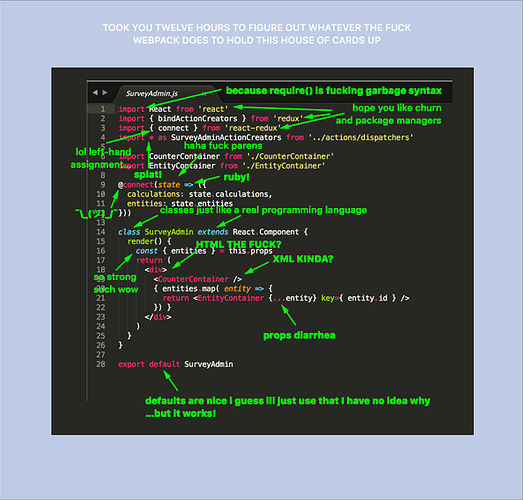 ---
It's nice to see that I'm not alone. I used to think that it was just because I'm relatively new to NPM in general.
At least Meteor is taking gigantic steps in improving this freakshow.

What do you guys think? Do you agree with the article or is the author (and myself) just too new to NPM?