Greetings!
We're looking for Meteor.js developers

Drop your message at careers@easyappointments.org with your resume (Remote, Full/Part time, m/f/d).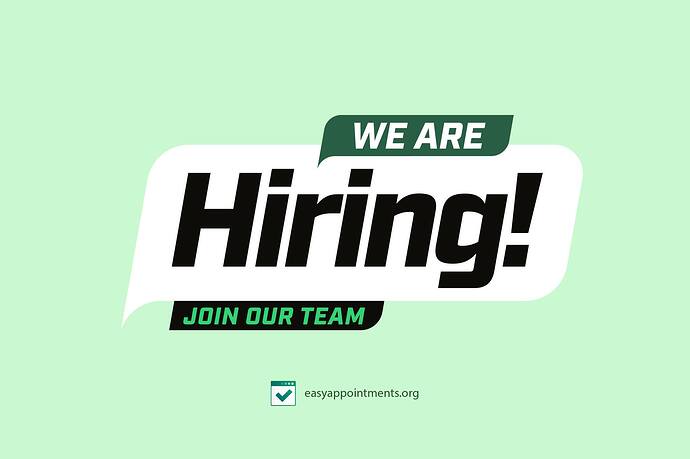 About The Company
Alex Tselegidis Software Services develops some of the most widely used self-hosted applications in the Open Source community. Additionally, we plan, design and develop projects from the ground up for big companies and clients, making sure that they reach their dream goals. You will be joining an international team of developers that values quality and flexibility while create amazing software.
About The Role
As a Meteor.js developer you will be responsible for the planning, design and implementation of cloud based applications, including both the frontend and backend section. You will be working along-side other engineers and developers on different layers of the infrastructure. Therefore, commitment to collaborative problem solving, sophisticated design, and creating quality products is essential.
Role Requirements
For this role, you will need existing experience in the following areas:
• JavaScript (front-end development, UI)
• Node.js (back-end development, API)
• Meteor.js (framework)
• HTML/CSS
• Responsive design
• Bash Scripting
• Git

Your Benefits
We strive to provide the best working experience with:
• Attractive remuneration package
• Flexitime/days working option
• Intellectually stimulating work environment