Good news everyone!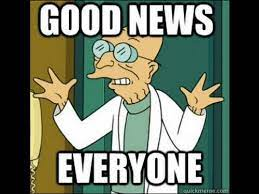 TL;DR: I've worked on a first version of a more fully featured version of the Async Transition guide.
Please have a look & please post lots of feedback! With the link it's also possible to add comments in the document itself.
Here it is: How to convert your existing Meteor App to ASYNC & Prepare for Meteor 3.0 - Google Docs
Note: THIS IS A WORK IN PROGRESS - I'm not done with this (and neither are you!)

This is meant to be a first impression & a call for feedback & support.
Please speak your mind freely (this goes for all of you except for you @harry97 !

) & please let me know
Whether you like the format so far
What you'd like to have included
What you'd like to have changed
I've also created a slack channel for discussions of the transition guide: #async-transition-documentation
I wanted to get it done now because there are multiple parallel attempts at this and I thought it might be good to coordinate ourselves to avoid unnecessary duplication of effort.
Q: Why a google doc?
A: Because I felt like time would be of the essence & I wanted to get this out the door ASAP. Also because I hope it allows more people to cooperate together on this document going forward, I think the barrier to entry is much lower than creating PRs on the Meteor Guide.
Would you like to help out?
a) I think this could still use a lot of love & effort - if you are or know a talented technical writer, it'd be great to either get some input or just HELP in fixing this up & updating this as we go! It's really surprising to me how much time this took me already, so i'd really be happy about all helping hands!
b) Reach out to me here or on slack or wherever & I'll drop you an edit link so you can go to town on this yourself!
Please everybody, especially also @grubba and @denyhs, who are already involved in documenting this, I'd really be happy to discuss with you how to move this forward.
Please share this post far and wide if you can so we can organise around creating a really helpful migration guide for as many Meteor users as possible!